Miracle Care Kwik-Stop Styptic Powder
Miracle Care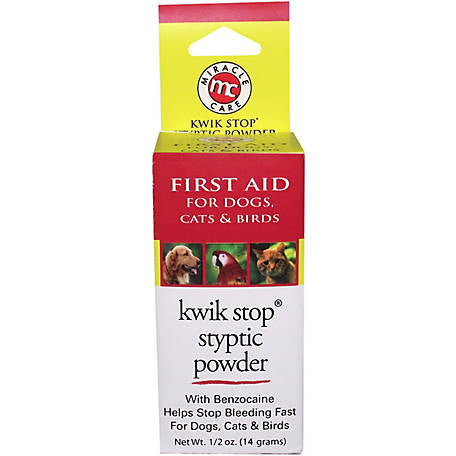 Miracle Care Kwik Stop Styptic Powder - First Aid for dogs, cats, and birds. 
Sold in sizes to meet home or professional needs. 
Stops minor bleeding caused by clipping nails, docking tails, wing clipping, and minor superficial cuts.
Helps stop bleeding fast.
With pain relieving Benzocaine.
Available Sizes .05 oz. 1.5 oz. 6 oz. 
---
More from this collection